How do I choose a Dog Walker / Pet Sitter?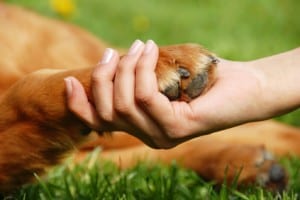 Do you find yourself suddenly needing to leave town and don't have a pet sitter?  Or do you have a job that takes you away from home 8-12 hours per day and you would love your dog to have exercise and companionship in the midday time period?  Well consider hiring a professional pet sitter or dog walker!  But what should you look for in a quality pet care provider?  Here are some great tools to help you find that perfect person or pet care company.
Experience and References
When doing initial research, a great place to start looking is Yelp.com or Google.com.  You can do a search for dog walkers and pet sitters in Los Angeles or wherever your local area is and you will get a list of qualified people with reviews to boot!  Read through the reviews to see what other people are saying and if you are reading reviews on Yelp.com don't forget to click on "Filtered Reviews" at the bottom to read more and be sure there are no hidden "negative" reviews.  If there are any negative reviews, you may wish to see how the company owner handled it: did they take any responsibility for the negative review by apologizing to the customer?  In addition to online reviews, it would be a great idea to contact a few of the company's current customers to interview them about their experience with this pet care provider.  If the company has a staff, make sure to ask for references specific to your assigned pet sitter or dog walker.  Also listed will be the pet care provider's website.  Take the time to visit each website of the pet sitters you are considering to get a sense of their professionalism.  Immediately you will get some sort of feeling from the website.  Does their love for animals and pet care experience come across?  How else are they involved in the community?  Are they professionally insured and bonded?
Professional Liability Insurance
We recommend only working with sitters who carry professional liability insurance.  If they have a staff of employees and independent contractors, they should also carry professional bonding.  Liability insurance will usually cover any accidents for instance if your dog becomes injured on a walk or causes injury to someone else while in the care of your dog walker or pet sitter.  Also if your pet care provider accidently misplaces your key, the insurance company will usually pay to have your locks rekeyed.  Ask the company or individual to provide you with a copy of their current insurance and bonding.  If their insurance is up to date, they should have no problem emailing you proof of insurance.
Free In-Home Consultation
Most pet care providers offer a free in-home consultation.   Set up meetings with 3-5 pet care providers.  Meeting different people will give you a good sense of their professionalism and you can see first hand how they interact with your pet.
First impressions are important so keep in mind the following once you contact them to set up an initial meet 'n greet.  How well do they communicate with you before, during and after the meeting?  Are they on time?  Do they have a professional and tidy appearance?  How do they greet your pet?  Are they overly excited and putting on a show?  Are they less than enthusiastic or ignoring your pet altogether? Or do they approach your pet gently in a warm and friendly manner?  How does your dog or cat react to this sitter?
Ask them questions about their background and find out how they operate.  Examples of good questions to ask are as follows:
How long have you been doing pet care professionally?
Why do you love taking care of animals?
How do you typically stay in touch with your clients to update them on their pets while they are away?
If there is an emergency and you suddenly become unavailable, what back up plan do you have in place to continue care for my pet while I am still on vacation?
Have you been background checked or are you willing to do a criminal background check?  Ask for a copy of the person's background check.  The pet care provider should have no problem furnishing one.
The pet care provider should ask intelligent questions during the consultation and will want to get a full break down of the details of your pet's daily routine and care.  Work with the person who is most concerned about how to provide the best care for your pet and less concerned with negotiating a price.
Finally what is your gut instinct during the consultation?  Our instincts are very strong and will sense red flags immediately.  Pay attention to your own feelings and trust your gut.  Work with that person you feel the most comfortable having in your home and who is courteous, professional, communicative, excellent around your pet, and overall warm and friendly.