What does it cost to hire a dog walker or pet sitter in Los Angeles?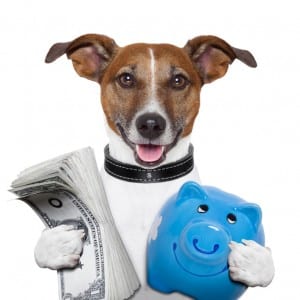 So you've decided to hire a professional dog walker or pet sitter but are unsure what a reasonable rate is for their services. Just doing a quick internet search for pet care in your area, you will see that rates vary quite a bit between pet care providers. There are many factors that account for this range in price. Most pet care professionals charge based on the time spent visiting your pet and/or the type of service provided. There may be additional fees for more than one pet and some may even take into consideration the size and weight of your dog. Also if your pet has any special medical needs, that require pills or shots, there may be additional charges.
The price you pay for a dog walker or pet sitter should not only depend on the actual service and amount of time needed to ensure proper care of your pet but should also be determined by the amount of experience and qualifications they have as well as references and online reviews. Here are some general price guidelines for hiring a dog walker or pet sitter in Los Angeles.
Daily Dog Walker
In Los Angeles, you can expect to pay anywhere from $14-$40 per walk depending on how long your dog needs to be walked. For instance, the average amount for a 30 minute walk for one dog is $20 in the LA area. Some dog walkers charge additional fees for more than one or two dogs and may also take size into consideration as it is a lot more work to control and clean up after a 100 pound dog than a 7 pounder. Also if you would like your dog walker to transport your dog to a dog park or hiking area, you may have to factor in additional fees for transportation time.
Most dog walkers in Los Angeles base their rates on the time spent walking your dog which is up to the dog parent to decide. It is a good idea to take into account your dog's age, energy level, and size in order to determine how long of a walk would be best. Also are you able to give your dog the exercise he or she needs before and after work? If your dog has any behavioral issues, one of the main causes could be not enough consistent vigorous exercise and that's where a dog walker will come in handy. The consistent walks are very beneficial to your dog's health and will have a positive impact on your dog's behavior.
Pet Sitting Visit
You can expect to pay anywhere from $14-$25 for a 15 to 30 minute visit. This price range is based on basic cat care visit for one or two cats. Again, there may be additional charges according to how many pets, time required per visit, and any special needs such as medication, behavioral issues, or extra housekeeping due to potty problems.
Overnight Pet Care
The sitter will come to your home and stay overnight with your pet anywhere from 10 hours to 14 hours. Normally this service will include all care required and a short morning and evening walk for your dog but some pet sitters may opt to add on an exercise fee. The price range for overnight care widely varies in Los Angeles and can range from $50-$120 per night. Also if your pet requires a midday visit, some pet care providers may charge a regular dog walking or pet sitting fee to make the additional trip.
Discount Pet Sitters
Sure you can scour the internet and find plenty of discount pet sitters but it is a good idea to investigate why they are able to offer such low prices. These discount pet sitters may be solo enterprises with little to no overhead costs of running a business which could also mean they do not carry liability insurance or bonding. Lower-than-the-norm priced pet sitters could be perfectly reliable and great at taking care of pets or they could be people trying to turn a fast buck while trying to "make it" in another industry. This could mean they walk several dogs at once or cut time short while visiting your cat because they are in a rush to be elsewhere.
What you ultimately decide to pay for a dog walker or pet sitter in Los Angeles is very individual and requires careful consideration. Not only should your determination depend on your budget but should take into account the type of service needed, the size and special needs of your pets as well the experience, references and reliability of the pet care provider.